News
NOVEMBER 2021
Original RS6 BorgWarner C5 turbo Chargers as base
Compressor covers changed for OE BorgWarner K04
CNC Milled to accept RS6 Compressor wheel.
OE BorgWarner RS6 compressor wheel
OE BorgWarner RS6 turbine shaved for less backpressure
Upgrade bearings
High spec balancing
OE BorgWarner Hotside Housing
Oe BorgWarner Wastegates with upgrade springs.
Compressor BWRS6 stock: 42/56 4+4 blade
Turbine shaved BWRS6: 50/44.5 12 blade
AUGUSTI 2021
2.7TMotorsport partners with AutoVerdi to launch a brand new product on the market. AutoVerdi S4 style conrod for 2.7TT
-Featuring 3/8 bolts as standard
-Highest quality Swedish Chrome Nickel Molybdenum steel 
-Lightest but still the strongest rod for this platform
-Support all 2.7T motors with first OD size pistons 81,5mm - 83,5mm, S4, RS4, A6 2.7, 
Allroad 2.7TT, Strokers, billet block builds with stock 2.7 crank journal size, or any kind of 2.7TT build from 300 - 1500+ hp.
- Rods are weight matched in sets, honed and ready to install 
-Fits any S4 style bearing
Any level power build 300-1500+ hp
MARS 2021
2.7TMotorsport partners with TTH – Turbo-Technik-Hamburg
This is one of the last manufacturers that still uses 100% true BorgWarner housings, Wastegates and 100% true BorgWarner turbines.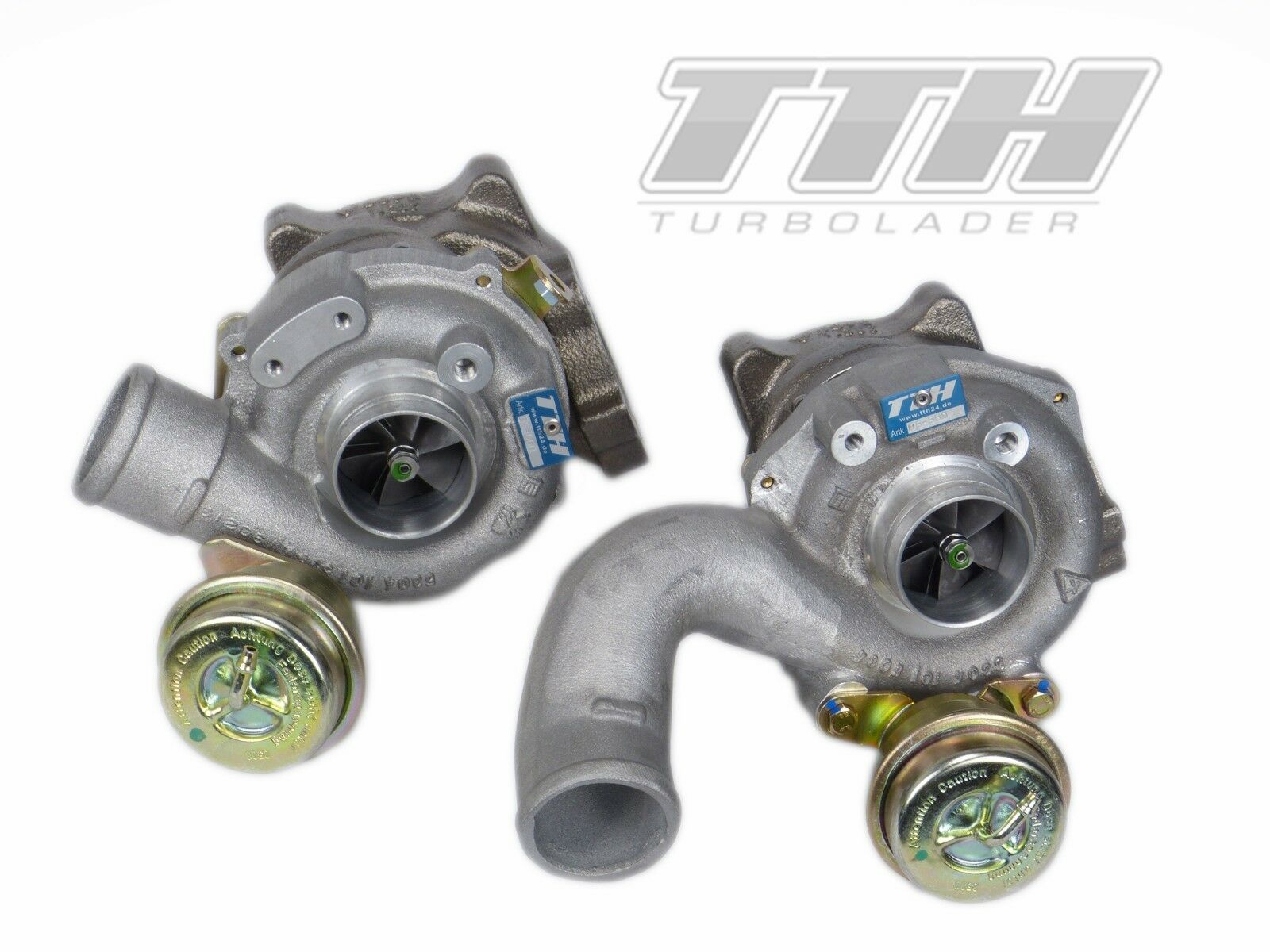 FEBRUARI 2021
2.7TMotorsport will no longer distribute TTE turbos. Tuning is still welcome with any turbos of customers choice.
SEPTEMBER 2020
Juni 2020
2.7TMotorsport Is authorized dealer for 
Wagner-Tuning
High  quality Intercoolers
Downpipes
Kits
APRIL 2020
THE - S4/RS4 girdle
Complete kit
Clever design that binds all sections and crossover along with billet caps as well.
Sells as a complete kit/solution for S4 blocks and RS4 blocks.

Kits include:
Girdle with all studs, bolts, templates..
Spec Upgrade THE oil pump
Spec Billet main caps
Detailed walkthrough document. 

FEBRUARI 2020
THE- Rs4 89mm Titan Exhaust coming soon
Key features :-
Light weight
Durable
High performance
Corrosion resistant
FEBRUARI 2020
83mm Hi-flow Intake manifold for HEMI ThrottleBody. No price changes. Check our shop for pricing.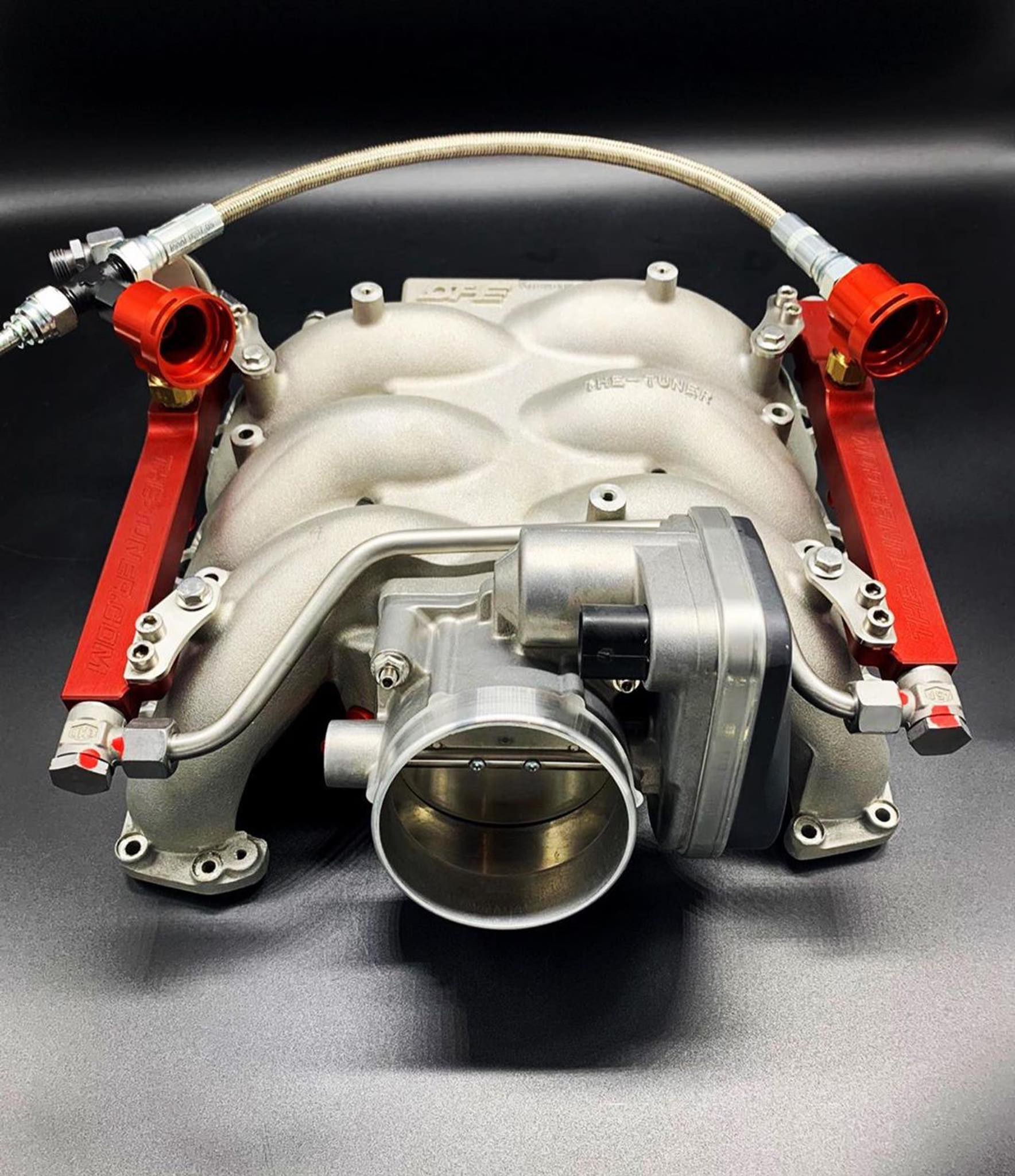 FEBRUARI 2020
New product coming soon.
RS4 / S4 b5 Silicone lobster claws, YPIPE 76mm to Turbo Intakes 70mm or OEM 54mm
Januari 2020
Cast manifolds THE- 1.4848 Delivery – end of mars
October 2019 – flowtest THE – Intake manifold
We promised a flow test results between OE RS4 Intake manifold and THE-Tuner Intake manifold.
The test was performed professionally, huge thanx to Peter @ PMM Mekaniska
Click on the link below for viewing the flowtest for OE RS4 Intake manifold vs THE Intake manifold

September 2019 – Product-list updated
We have updated the our product-list with prices and information. click on the Products menu button for more information.
Product-list – click here
July 2019 – Podcast
SpeedCircus Podcast by Mocke (2.7TMotorsport) Clich here for podcast



May 2019 – Dealership with THE -Tuner
We are proud to present 2.7TMotorsport as a authorized parts dealer in Sweden for TheTuner. This company is one of the finest manufacturers for offroad motorsport parts with highest quality and superior customer support. The 2.7TMotorsport attend and hope to live up to their fine reputation. We specialise in 2.7T engines parts and software developing. For parts, please check our site and get in contact to us for further information. We deliver parts worldwide.
Follow links and Contacts us for personal offer/price.