Products – TTH
This is one of the last manufacturers that still uses 100% true BorgWarner housings, Wastegates and 100% true BorgWarner turbines.
The offerings: Original BorgWarner
Stock pjk04 BW brand new – 1850Euro + VAT
OE BW RS6-B5-2.7TM converted to fit 2.7t 3990Euro + VAT
Hybrid offerings below:
TTH550 – 2790Euro + VAT
TTH600 – 3790Euro + VAT
We can also convert all RS6 based turbochargers to THE-Tuner K08 bigger exhaust housing. PnP installation.
Brand new or send in your OE chargers for reconditioning to new units. Contact us for your personal pricing for conversion.
All these turbos are based on OE BorgWarner parts.
Based on version turbos come with:
Extended Tip Compressor
Wheel Gap-optimized by CNC milled compressor housing
Turbine is clipped and shaved for less exhaust backpressure
Reinforced bearings
Finely balanced up to 0.05g
Plug and play.
TTH600 Biggest PjK04  BorgWarner Hybrid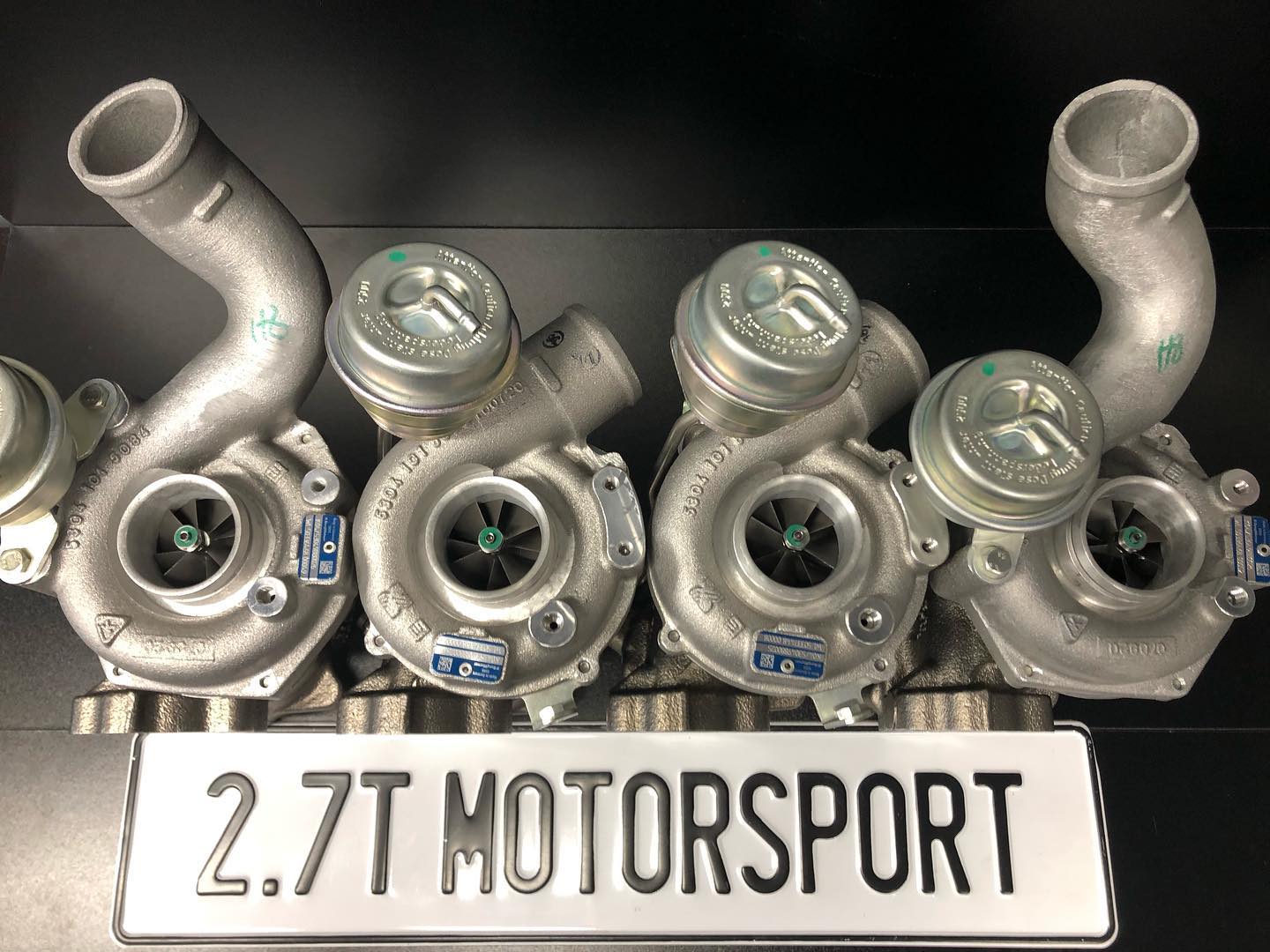 BorgWarner RS4 K04 chargers. Mostly in stock, ready to ship!
OE BW RS6-B5-2.7TM
The best sized turbocharger for this platform, we all know very well
Original RS6 BorgWarner C5 turbo Chargers as base
Compressor covers changed for OE BW K04
CNC Milled to accept RS6 Compressor wheel.
OE RS6 compressor wheel
OE RS6 turbine shaved for less backpressure
Upgrade bearings
High spec balancing
OE RS6 Hotside Housing
Oe BorgWarner Wastegates with upgrade springs.
Compressor BWRS6 stock: 42/56 4+4 blade
Turbine shaved BWRS6: 50/44.5 12 blade
TTH-800-2.7TM-K08
Latest editon to our custom BW turbochargers
TTH-800-2.7TM-K08

TTH 750 as a base
 Same Compressor wheel as TTH750
 OE BW turbine shaved for less backpressure and taller hight for more efficiency 
 THE-K08 exhaust housing CnC precision milled to allowe taller turbine wheel.
 Upgrade bearings
 High spec balancing
 Oe BorgWarner Wastegates with upgrade springs.
Price: 4890 Euro ex VAT
All TTH turbos comes with 1 year warranty if they was professionally installed and Tuned in.